In case we haven't mentioned this so far, we sell modern affordable sofas in Kenya. They're cute, comfy and high-quality sofas, you should grab one sometime.
Before you get to that, you're going to have questions. You see, when you walk into any of our showrooms or visit our website, you'll be met by two gorgeous MoKo sofa designs. Their names are Jiji and Mr Biggie. It's totally normal to name your sofa, right? In this post, we're going to explore both and help you choose the best one for your living room.
Meet Jiji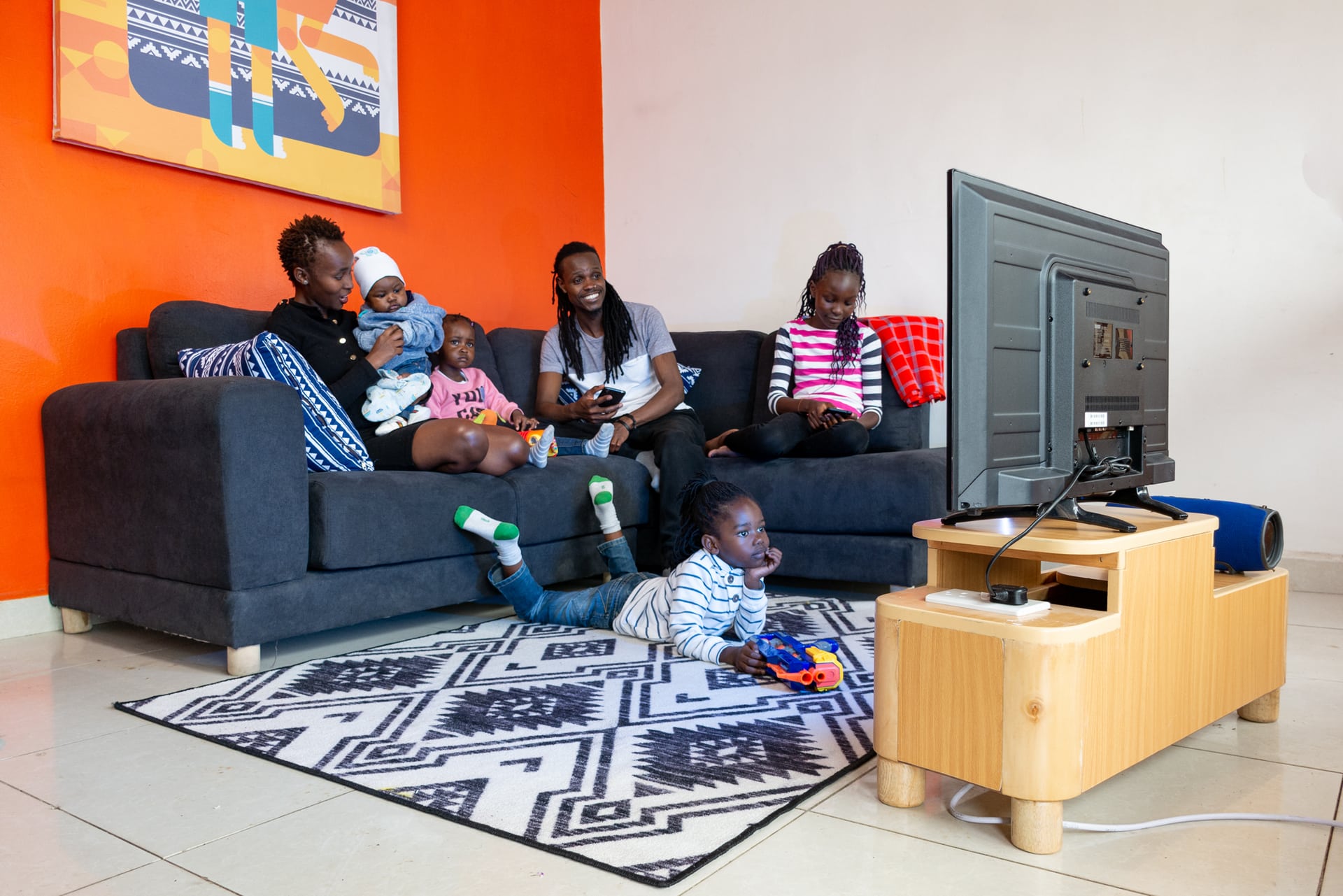 Jiji is Swahili for city. True to its name, Jiji is designed to accommodate more people without taking up too much space in your living room. It is an L shaped or sectional sofa which means it is very flexible when it comes to layout and décor. It has a lot in common with our beloved Nairobi city.
Say hi to Mr Biggie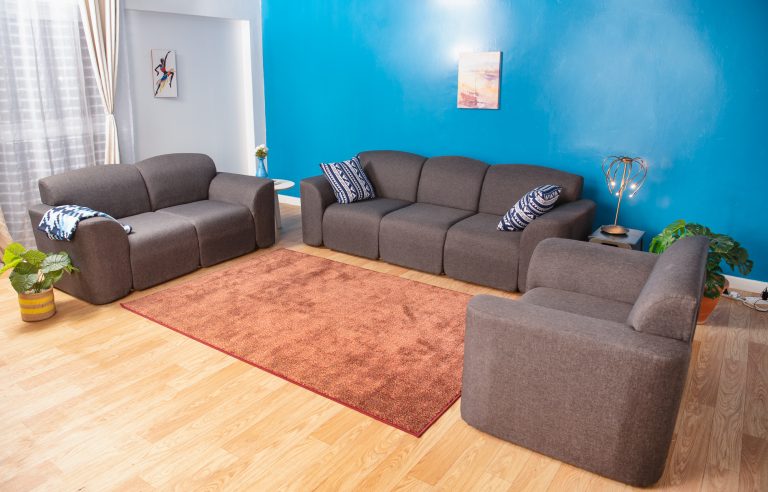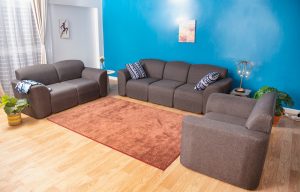 Welcome the newest sofa in town. Mr Biggie looks like it, it's big and very curvy. This is your standard 3 seater sofa but ours is a different because it's bigger and hence cozier. The full sofa set is a six seater in three pieces i.e 3 seater+2 seater+1 seater. It's proven sturdiness only means that it will last a long time, and you will be enjoying maximum comfort through and through.
Hm, so what differentiates MoKo sofa designs?
| | | |
| --- | --- | --- |
|   | Jiji | Mr Biggie |
| Sofa layout | Designed as an L-shaped couch with a chaise and a 2-seater or 3-seater. | Standard sofa set available in 3 pieces, 3+2+1 seaters |
| Accessories | Comes with a special wooden table for storage, charging devices and placing items. | Pairs well with the ottoman/footstool (priced separately). |
| Cushions | Removable sofa cushions. | The foam fillings are neatly tucked beneath the fabric hence attached to the sofa |
| Size | Available as a 5 or 6-seater. Its sections can be bought separately. | Available as a 1-seater, 2-seater, and 3 seater sofa |
| Price | Price starts at Ksh 55,339 for the 5-seater sofa. | Price starts at Ksh 10,009 for a 1 seater sofa |
Any similarities?
| | |
| --- | --- |
| Fabric and colors | With various colors to choose from, you can get both sofas in any of our Sven, Woven A or Chenille sofa fabrics. |
| Quality | Both are made with high-quality material to make them cozy and long-lasting. |
| Professionalism | Both are made with heart, soul and skill just for you. |
Pick your pick
You've met them both (technically) and you know much more about each one. Now we can't help but wonder: between Jiji and Mr Biggie sofas, which MoKo sofa design mostly tugs at your heartstrings? Drop a comment below or better yet, place your order right away and turn your living room into a fun cozy space.