Meet the Moko Dream Team! We're working toward one common goal: providing customers with brighter, better, more comfortable lifestyles. 
As Chief Dreamerzzz, we're always focused on motivating and developing our teams toward delivering on our vision – creating a new, smiley world one home at a time. Work is definitely fun when you're guaranteeing smiles from satisfied customers.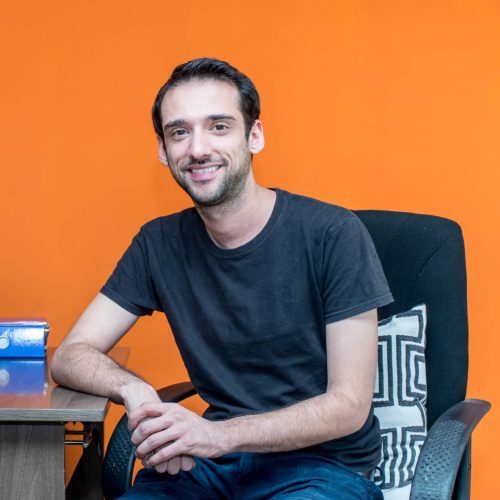 One half of Moko's founding team, Eric has a history of joining organizations at their early states and creating successful projects from promising ideas. Before founding Moko, he worked as a Programs Director with top global charity Evidence Action, leading a program that scaled to serve over 1 million people in 3 countries. Although born and raised in the USA, his first full-time job was in Kenya, and he has remained here since, constantly dreaming up new ways to bring comfort to people's lives. 
As Moko's inspirational captain, Eric builds and supports all of the Moko departments, sets the strategic direction of the company, and manages relationships with investors.
Great ideas aren't the only thing Eric cooks up! After spending his days steering the Moko ship to new horizons, you'll find Chef Kous whipping up delicious food in the kitchen.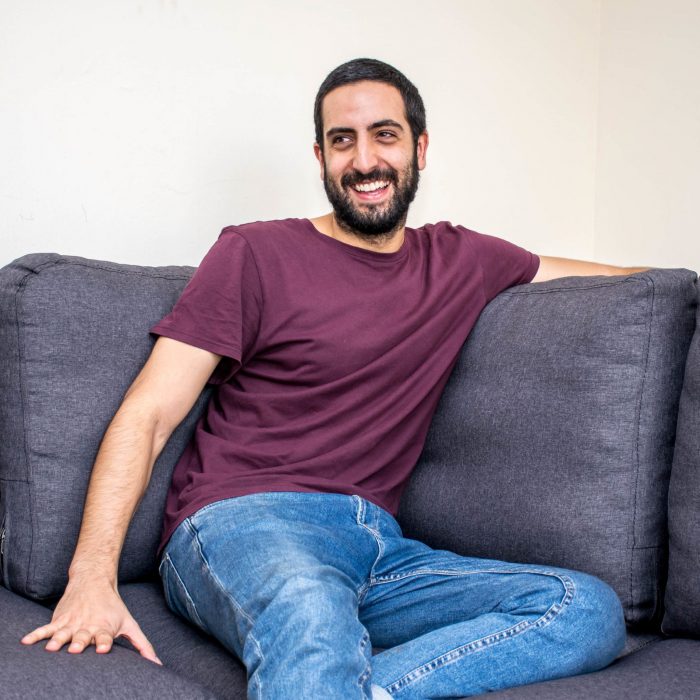 Fio is the other half of Moko's founding team. Before his Moko days, he worked in public health as a Technical Project Lead with Dimagi, leading the implementation of a new mobile-based drugs distribution system that reduced stock out rate and was scaled nation-wide in Senegal. 
Fio is integral in creating and operationalizing Moko's core culture values across all teams. He also leads the team in innovating new furniture products that are sure to put smiles on customer faces and grow the number of "Mokofied" families.
Don't let Fio's cool demeanor fool you. He has a serious talent for inspiring employee passion and excitement. And that enthusiasm translates flawlessly to his football team, Napoli, as he cheers them on with high-pitched screams that he swears helps lead them to victory.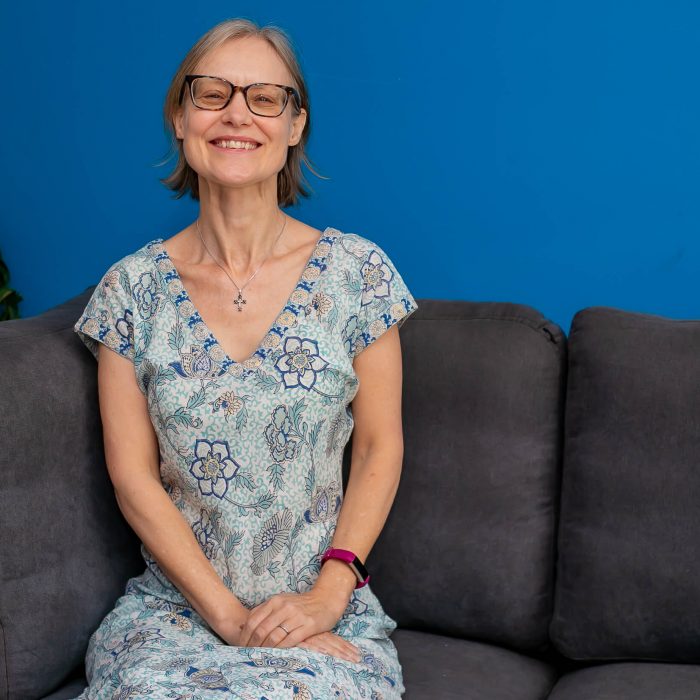 Karen is a CGMA and a seasoned finance professional with over 30 years of experience, including ten years in public practice. Achieving her first CFO position in 2005, she's worked with founder-led scale-ups all the way up to large, listed organizations. She has particular expertise with companies in a transitional state, such as professionalising scale-ups, turnaround situations, and post-acquisition integrations. Karen has created and implemented processes that contribute to successfully generating positive returns to stakeholders.

As Moko's CFO, Karen heads up Finance and Business Operations. She also is responsible for running the QRAP senior management execution program on behalf of the CEO, as well as heading up Moko's ESG evolution on behalf of the Managing Director.
Aside from being a true globetrotter, (she's lived and worked in eight different countries––Bulgaria, England, Indonesia, Jamaica, Nigeria, Russia, Ukraine, and the USA–– before joining us in Kenya!) Karen is also a published poet, with two poetry books available from Small Stations Press!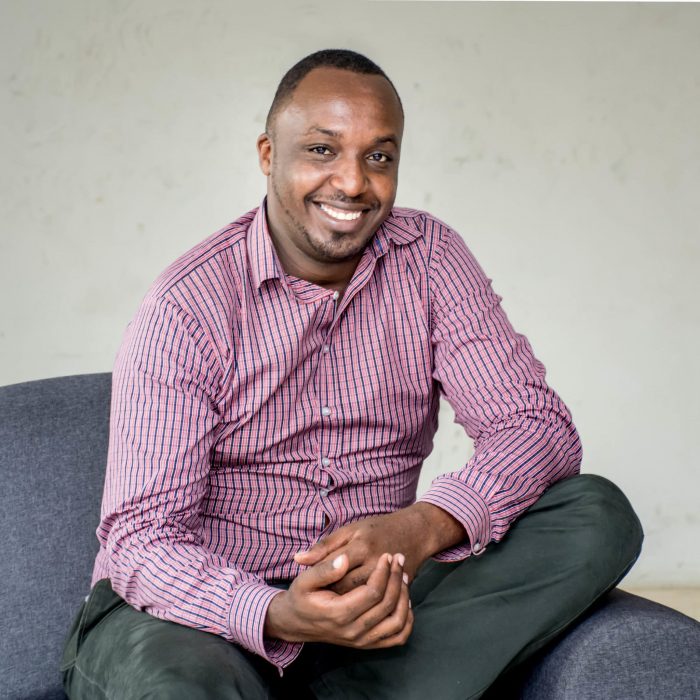 Chief of Staff & Head of B2B Sales
Prince has a wealth of general management experience, with a specialization in operations management, project management and value-stream optimization. Before joining Moko, he worked with Kenya Airways overseeing maintenance for KQ's Boeing 787 Dreamliner fleet, including preparing it to launch the first direct flight from Nairobi to New York. 
As Moko's Chief of Staff, Prince is in charge of all inter-departmental projects as well as company-wide performance management.
Full speed ahead! A certified adrenaline junkie, Prince is a lover of all things fast: cars, bikes, and skates. His epic tales of off-road biking would make even the most adventurous of us think twice!.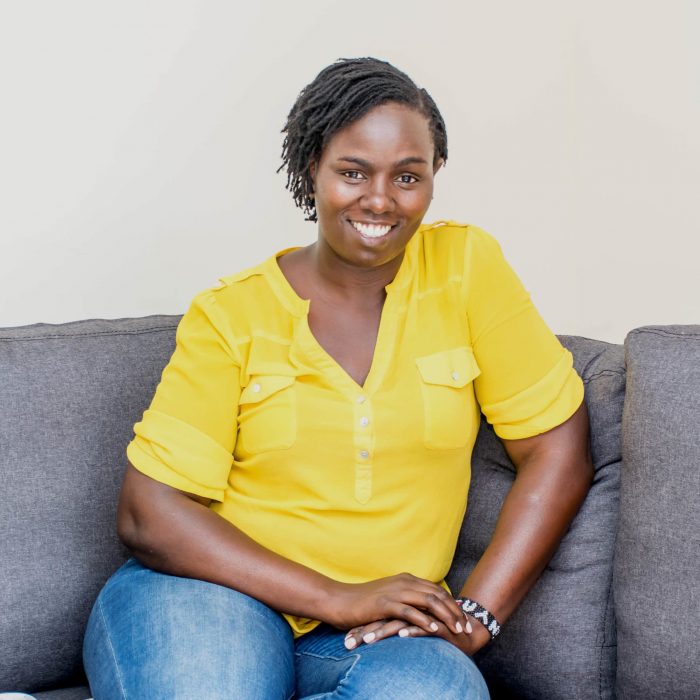 "E" is for efficiency and Eileen is all about it! She began her career at USG Sweetwater, Texas as a project and process engineer, eventually working her way up the ladder to manufacturing management. 
As the Head of Manufacturing at Moko, Eileen's role is to ensure that we're making enough products in the most efficient, productive, and safe way. More efficiency = more Mokofied homes!
Eileen likes to keep things real chill when she's not busy overseeing product manufacturing. To unwind, she enjoys a good book, a comforting cup of hot tea, and music. In fact, in another life, she'd probably be a singer.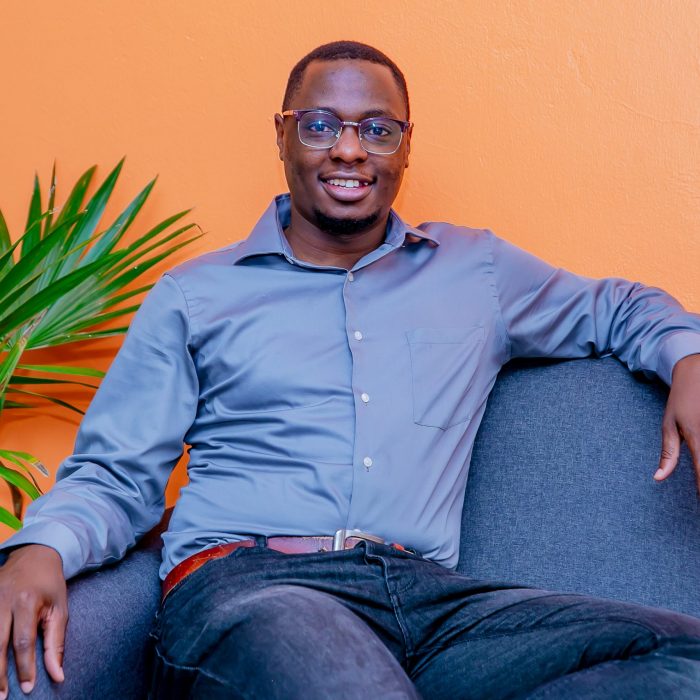 Head of Business Operations
Stanley began his career in customer care at ISON BPO, then moved to Jumia Kenya where he worked in a variety of roles, eventually progressing up to Head of Global and third-party logistics. While at Jumia, in just six short months, he impressively increased the number of logistic partners from 11 to 26, while also reducing the cost and increasing Jumia's visibility outside of Nairobi.
As the Head of Business Ops at Moko, Stanley heads up the team responsible for supporting all departments in creating and implementing standard operating procedures. Stanley helps make Moko the well-oiled machine that it is, allowing each department to do its part in creating the products that bring smiles to so many.
The heat is on! The Miami Heat, that is! Stanley loves the NBA and is a big fan of the Miami Heat.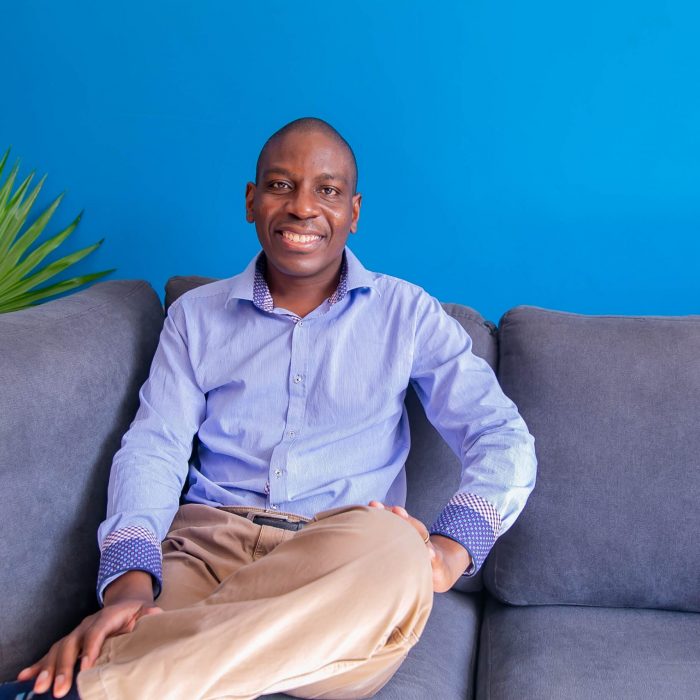 Deputy Head of Manufacturing
Alexander brings almost two decades of manufacturing and operations experience to Moko. He has processed tea, macadamia nuts, and dried fruits, and has managed the Macadamia, Cashew and Fruits supply and value chains. When employed with Tensenses Africa (EPZ) Ltd, Alex oversaw a 400% increase in manufacturing capacity for macadamia nuts, as well as aggressive manufacturing expansion into dried fruits for export.
As Moko's Deputy Head of Manufacturing, Alex is in charge of the day-to-day manufacturing operations and functions to ensure the cost effective, safe, and efficient production of high quality products. Alex also monitors the strategic growth and expansion initiatives, with the current focus on the foam production line.
A man of deep faith, Alex enjoys spending time with family, watching Christian movies (his favorite is Courageous) and jamming to Christian music.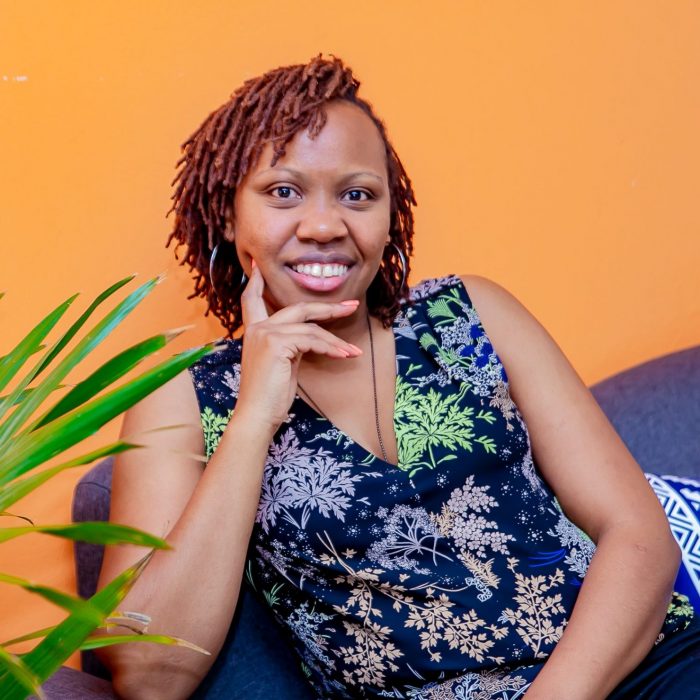 Senior Manager, Retail Sales and Operations
Yvonne has experience in FMCG sales, business development consultancy and operations management. Before joining the Moko family, she worked with Triggerise Kenya as the Operations Lead. There, she launched the SRH focused Non-Profit, and implemented programs that scaled to 8 counties, positively impacting the lives of thousands of Kenyan girls. 
As Moko's Chief Operations Ninja, Yvonne heads up the management and growth of the retail operations team, implements Moko's expansion plans and runs the day-to-day retail operations.
Yvonne is not only a talented manager, she's got some serious culinary skills too! Baking is her secret stress reliever, and she's pretty darn great at it. Don't believe us? Just try her carrot cake! *mouth waters*.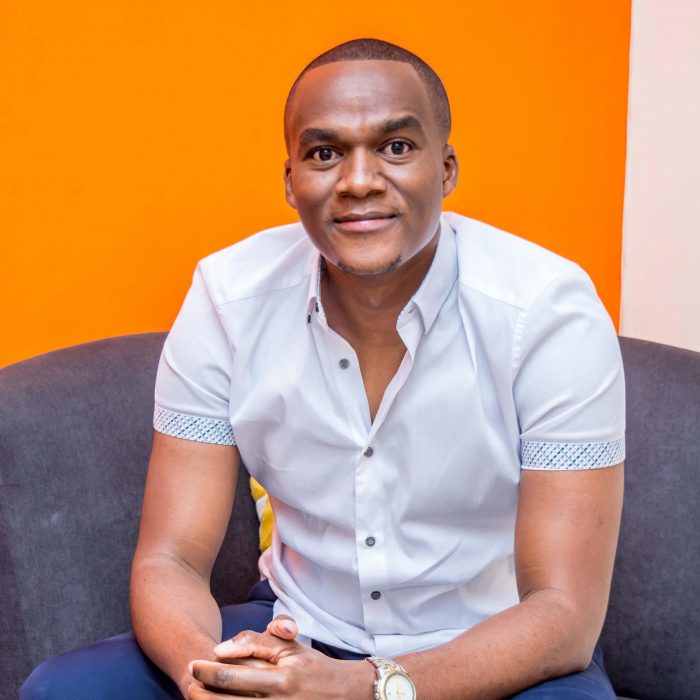 Senior Manager, B2B Sales

Michael is Moko's Senior B2B Sales Manager. Once a technical specialist at Money & Pensions Services in London (UK), Michael provided advisory and consulting services to the public regarding pensions, debt, finances, consumer protection & strategy via Pensionwise appointments. In 3 short years, he steered their growth from a fund value of KShs 10 billion to KShs 15 billion. He ensured revenue targets were consistently met, while maintaining high standards of regulatory compliance and client engagement. 
At Moko, Michael leads and manages our B2B customer engagement and sales activities. Through forecasting, reporting, mentorship, training, recruitment, hiring and on-boarding, he ensures alignment with the company's strategic direction.
A true lover of history and culture, Michael is an avid world traveler. He's visited Tanzania, South Africa, India, Oman, UAE, the USA, and the UK. When this globetrotter is at home, he loves to host parties, where he makes killer bespoke cocktails!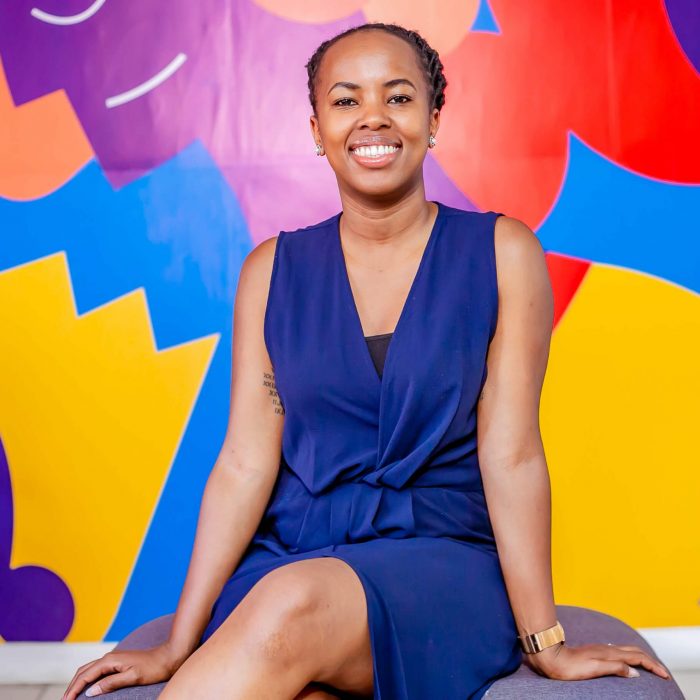 Marketing marvel Barbra has almost a decade of experience with developing marketing strategies and brand management. Before joining Moko, she worked at EABL where she oversaw the re-launching of the much-beloved embossed Tusker Malt bottle, thereby, in under a year, rekindling the love for a brand that had been in decline for nine years.
As a Senior Marketing Manager at Moko, Barbra heads up all marketing initiatives, constantly ensuring that we get those customer smiles in the most fun, creative and efficient way. Her work drives company growth and ideally, makes people love Moko even more than they already do!
Crime, mystery, murder…Barbra is an addict of anything crime, and finds serial killers' documentaries especially intriguing! Is it too late for her to pursue forensic psychology?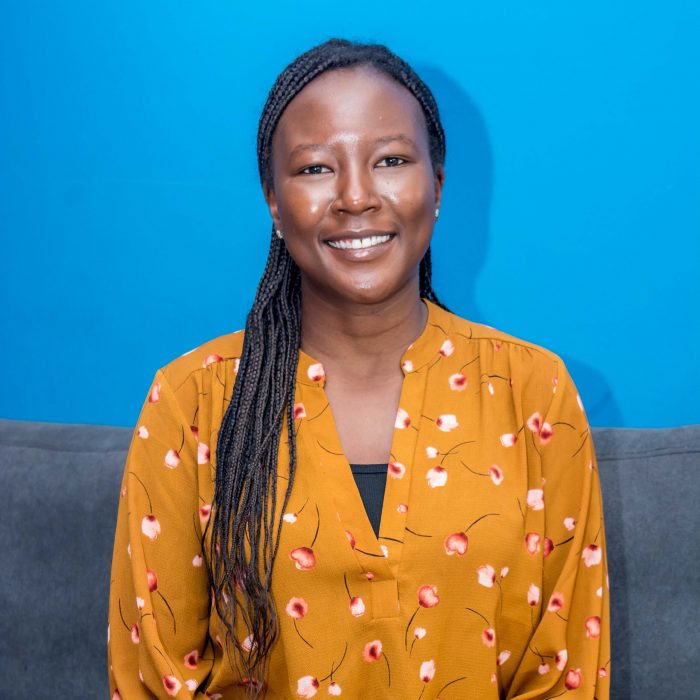 Nancy has a strong background in Operations and Finance. She worked in the financial services sector as an analyst with American Express. After completing both her undergraduate degree and Master's degree in the USA, Nancy moved back to Kenya and joined Lori Systems as the Chief of Staff, where she helped scale the company from 15 employees to over 150. Before joining Moko she held the role of Manager, Strategic Initiatives at Lori Systems with the goal of focusing on cross-functional projects across the East African Region. 
Nancy's role as Moko's Senior Projects Lead is to provide the leadership necessary to ensure smooth outcomes on core cross-functional projects requiring collaboration across many departments.
Nancy is a huge fan of Marvel movies, and she's definitely a superhero in her own right—aside from her Moko leadership role, she's also the proud owner of her very own bakery, Nimmles!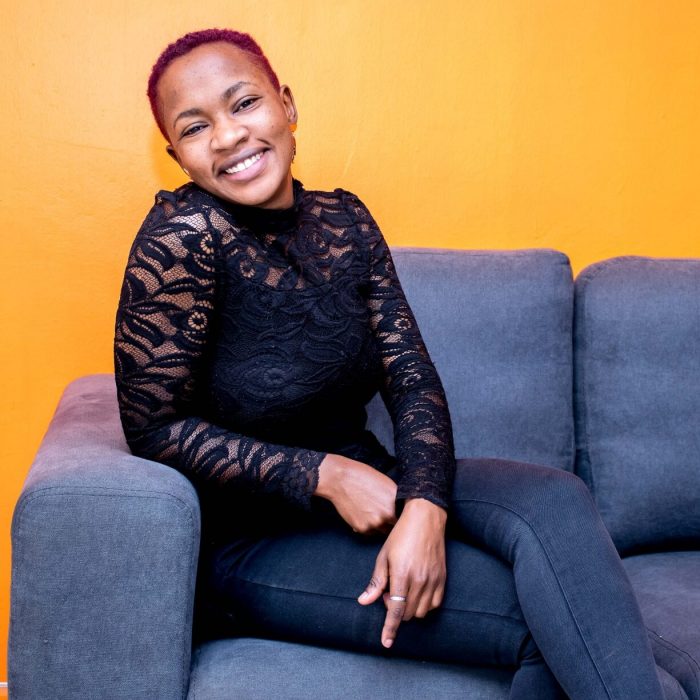 Retail Experience Manager
A true "people person," Wahito is our Retail Experience Manager. With a background in insurance and banking, Wahito has worked mostly in customer-facing roles, and thrives on the energy that comes from interacting with people. 
As Moko's Chief Heart Warmer, Wahito leads her team in ensuring that all customers feel the Moko love, so that when they leave showrooms or pop up stations, they leave already feeling like they are part of the Moko family!
 If you ever see Wahito on the road, you may be lucky enough to catch her jamming out in her car, singing and dancing to music! She knows the lyrics to tons of songs, and she's not afraid to show it!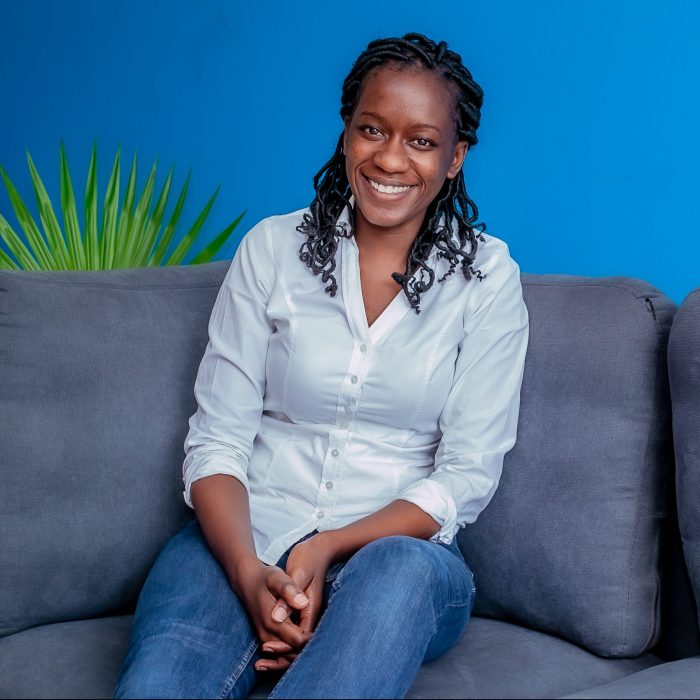 With a background in Operations, Anita knows how to coordinate and facilitate successful operations projects. While working at Spire Education, she supported the adult learning team with a trainee reach of 1500 participants for companies such as Mkopa-Solar and Goodlife Pharmacies.
Those amazing products that put smiles on so many faces don't appear by magic! Before we can make and sell them, we need the materials to manufacture them. Enter Anita! As Moko's Supply Chain Manager, she's responsible for leading the team that buys the necessary materials to create products that warm hearts and homes.
Anita doesn't just love finding the "ingredients" to great Moko products. She also enjoys mixing and creating new flavorful sauces. She's built up quite a stash of homemade sauces, ready to add flavor to any dish she whips up on the fly.
Karuoro successfully directed a vehicle import company that sourced automobile (and automobile parts) from Japan, the UK, Australia and SA. He was responsible for finding new source markets, establishing partnerships, and growing business.
As a Production Manager at Moko, Karuoro's role is overseeing sofa and mattress production as we scale to Infinity. He ensures production capacity is flexible and scalable, so we can Moko-fy as many homes as possible. He also works to improve quality standards within a safe and supportive environment for team members.
Karuoro loves a good laugh! This comedy fan enjoys stand-up comedy and comedy shows, but for some reason, generally dislikes comedy movies! Try to figure that one out!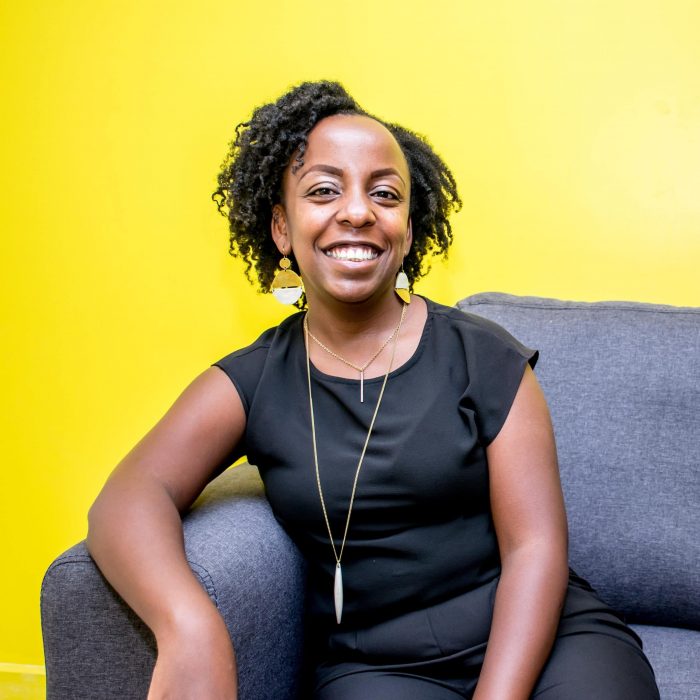 Customer Experience Manager
Wambui has a wealth of experience in customer relationship management, process building, account management, and resource management across the media and agricultural sectors.
She designed and implemented an end-to-end task tracking system with the use of a project management tool, best practice guidelines, and a three-tier quality assurance mechanism for a leading digital agency. This resulted in dramatic decreases in turnover and revert rates, culminating in a more rewarding experience for clients and a happier design team.
As our Customer Experience Manager, Wambui's job is to get those customer smiles by leading and motivating the Customer Experience Team to provide the best Moko experience to every customer, every day.
When Wambui isn't making customers smile, you can find her jamming to country tunes! She's a huge country music fan (and not just Kenny Rogers)!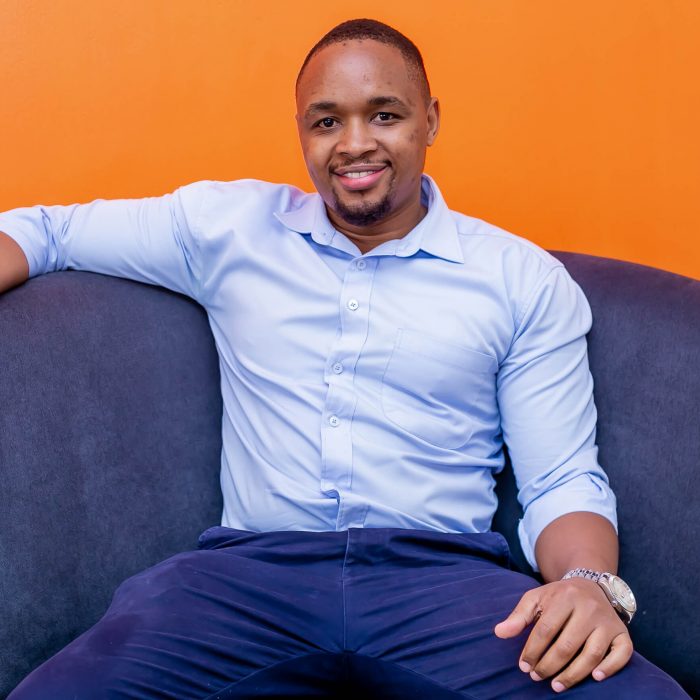 James brings nine years of experience in the professional services and healthcare industry to his role as Accounting Manager at Moko. Prior to joining Moko, James worked at Meridian Health Group developing standard operating finance procedures that ultimately led to improved efficiency and standardization of finance and accounting processes.
As Accounting Manager at Moko, James is responsible for ensuring that the finance systems and reporting processes run as efficiently and smoothly as possible.
James loves the outdoors and is a hiking fanatic! And when it's time to relax and bring the fun inside, you're likely to find him gaming!