Happy Valentine's day!
So.. what are you doing this Valentine's? If you actually have something planned, hats off to you. If not, feel the pressure😈.
For those with no plans yet, you'll be happy to learn you're not alone. Valentine's day comes with its fair share of pressure for couples. You may not know the best way to fully show your love or your bank balance might be limiting your creativity. But not this year, we've curated a spectacular list of indoor date ideas that will sweep your loved one off their feet.
Breakfast in bed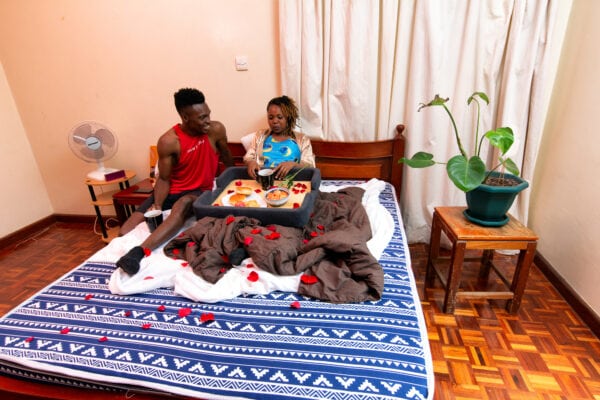 Rumor has it that waking up to a surprise breakfast-in-bed can cure depression and 7,309 other conditions. Although we just coined this rumor (and ingeniously put in the price of MoKo 3 by 6 mattress), there's no denying that this simple yet magnificent gesture will surely brighten your Valentine's day.
For extra points, we recommend waking bae up with words like, "Honey, breakfast is served." You'll have fulfilled your Valentine's day responsibilities by 10 am, and you can kick back and spend the rest of the day basking in your bae's admiration.
Indoor picnic
PHOTO!!!
If you're on a tight budget or simply prefer being indoors, an indoor picnic is the perfect plan to create memories this Valentine's. Not only is it easy to set up, you'll also get to fill your house with a ton of love that will last for days.
Romantic treasure hunt
PHOTO!!!
For the lucky ones who will be getting a gift, instead of simply handing the gift to your partner, why not plan a romantic treasure hunt to spice up bae's day. Make the most of items such as your ottoman to hide your gift, and for extra points, add a handwritten love note. Fungua roho in that love-note, no one is watching.
Movie night
PHOTO!!!
Sometimes, all you want for Valentine's day is to relax on your couch and snuggle with bae. Truth be told, you've probably had a long week and romantic movie time with him/her is the best Valentine's gift you could ever ask for. Any movie ideas? We'll go first – The Vow. You've gotta watch it😍.
Dinner in bed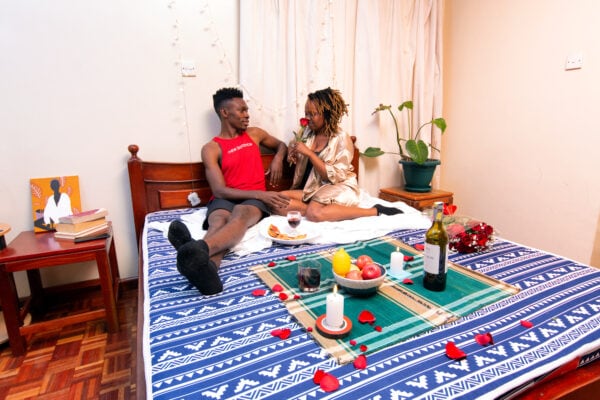 This might be the only time you ever enjoy your two favorite things simultaneously – food and sleep. Add your bae to that statement and you're truly living in paradise. All it takes is a simple homecooked meal (or take out, for those challenged in the kitchen), served in bed along with some wine to wash it down. Then cuddle with bae for dessert🙈.
Confession…
We have a confession to make. See all those amazing ideas listed above, they are all inspired by our amazing MoKo products – the magnificent MoKo mattresses, the sofabulous Jiji sectional sofa, the mighty Mr Biggie and the fascinating ottoman and footstool.
If you're really looking to pull off the beautiful scenes and Valentine's date ideas, our smiley furniture and mattress are the only missing ingredients. Get yourself some, and have a Happy Valentine's Day!