Nothing compares to the joy that comes with moving into your new kabedsitter, especially when you're starting out life. You start to enjoy unique life's treasures like having your own space, full control of the remote and the freedom to wear whatever you like in the house 🙈.
Soon, you start thinking about furnishing your spacious bedsitter. If you've done some window shopping, you know how tricky it is to get quality, affordable and durable furniture. But we're here to help. We've curated a list of high-quality yet insanely affordable MoKo products that are just perfect for your new house.
A Cozy Heavy-duty Mattress
The MoKo mattress ticks three important boxes off your checklist: ✅durable, ✅comfy and ✅affordable. When it comes to size, we've got just the perfect fit for you. For only 9,6269/= you can get a 4 by 6 MoKo mattress. This mattress size is especially great since it doesn't take up too much room and it also works if you get a roommate, a guest, or a partner😉.
How can you tell this mattress will be comfortable enough for you? For starters, keep in mind that comfort is personal so no one can really make that choice for you. We've put together this special mattress buying guide to help you make the best choice.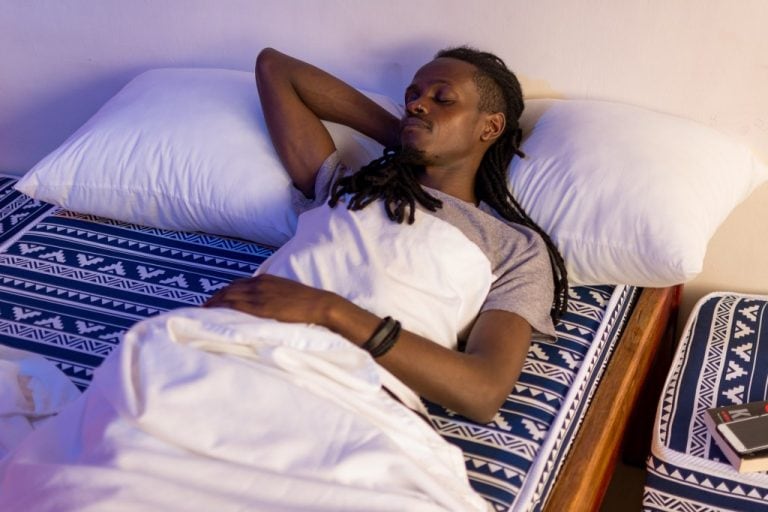 To top it all off, this mattress comes with a 45-day trial period, where you can return the mattress if it's not the best fit for you. What's more, you get a whopping 10-year warranty once you purchase it. That's right, the MoKo mattress will be right by your side as you grow out of your bedsitter.
A 2-in-1 Pouf
Although we're still debating on its spelling, one thing we can all agree on is that it goes for 2,250/= only. Made with the same foam we use to make our mattresses, the pouf doubles as a magnificent table and a comfy seat. And need we mention that it matches perfectly with your MoKo mattress?
The Comfy Jilaze Chaise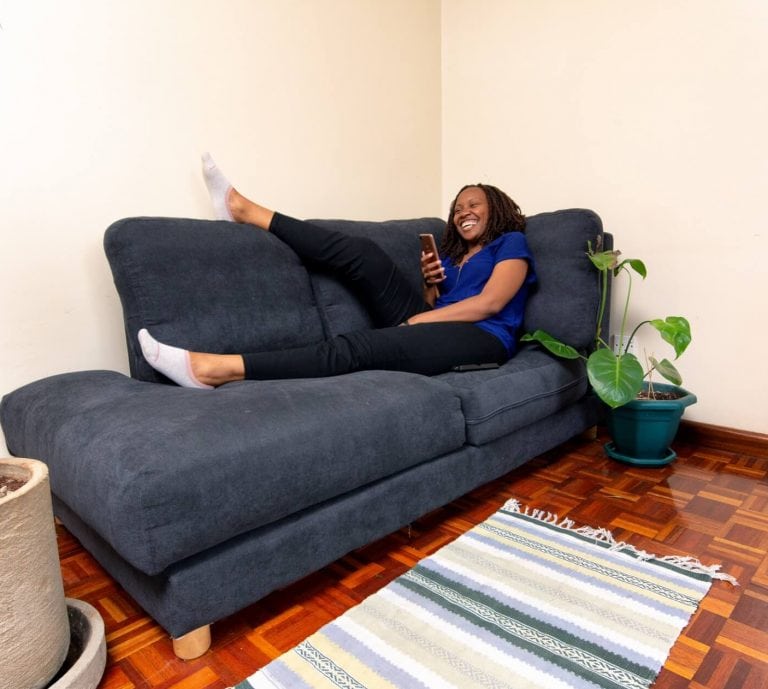 Designed to provide more seating space than your regular sofa but without taking up too much space in your house, the Jilaze chaise is just perfect for your bedsitter. You don't have to worry about where to entertain your guests because this chaise has that covered.
Aside from being incredibly cozy, it's back pillows can be removed to create extra seating or napping space. Oh and here's the best part: you can MoKofy your home with a Jilaze chaise for as low as Ksh. 27,699.
* The price varies depending on the fabric used.
The Versatile Footstool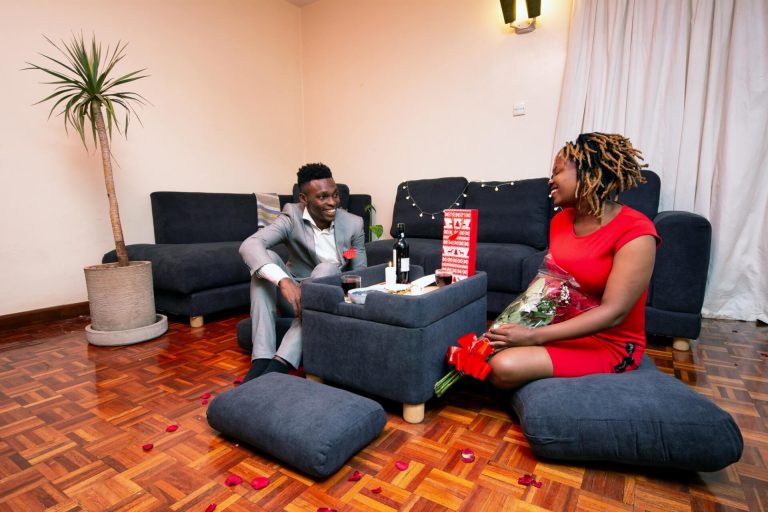 Starting at Ksh. 5,799, the footstool offers you a wide range of functionalities. It can be a nice footrest. You can turn it into a fancy table by removing the top pillows. You can also place the pillows on the floor for extra seating.
It gets better! Simply by saying the magic words open sesame, you can remove the footstool's top lid to reveal great storage space. (Please lift the top lid yourself if the magic fails.) Without the pillows, the top lid also transforms into a movable tray that you can use to have breakfast in bed. Scratch that, you can have every single meal in bed if you like. After all, it is your footstool.
*The price varies depending on the fabric used.
Lipia Polepole, Get MoKofied
As you juggle multiple responsibilities, it may take a while to fully furnish your house. Once you start that journey though, we'd love to help you make it to the end and become fully MoKofied. We have partnered with Flexpay to allow you to reserve your dream item with as little as Ksh. 500 and pay the rest in installments for 90 days at 0% interest. How cool is that?!
Check out this detailed lipia polepole guide or click the floating WhatsApp button on the bottom right of your screen to get in touch with us about reserving your item or placing your order today. Let's turn that kabedsitter into your little magnificent palace!